1-3 of 3
Folgers Reviews
Folgers Classic Roast Coffee

225 reviews
This is the best at home coffee. Does not compare to any of the other brands at the grocery stores. You can never go wrong with Folgers in the coffee pot


Folgers Mountain Roast Coffee

180 reviews
Like many people I grew up with my parents drinking Folgers so when I started drinking coffee I knew it was the one for me. Great quality, low price, and a robust flavor you just can't go wrong with a cup of Folgers!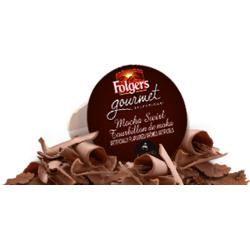 Folgers Mocha Swirl K-Cups

5 reviews
I am an avid coffee drinker and especially enjoy a good flavoured coffee. I bought this thinking it would help with my sweet tooth and was disappointed with the overall flavor. It's falls short on the overall flavour of chocolate mixed with coffee. Although it smells delicious...