1-3 of 3
Folgers Reviews
Folgers Classic Roast Coffee

187 reviews
One of the only coffee brands I will drink. Folgers is one of the best, not only is it the perfect roast, it tastes amazing and it keeps me awake throughout the day. Highly recommend this coffee if you haven't tried it or you can't find a coffee that you like.


Folgers Mountain Roast Coffee

176 reviews
Folgers is the only brand that we buy for at home as it is the only one that does not give me a brutal headache or a stomach ache! Smells and tastes great especially that first thing in the morning while sitting on our deck listening to the birds cup! Only complaint is you must...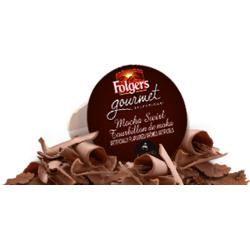 Folgers Mocha Swirl K-Cups

5 reviews
I am an avid coffee drinker and especially enjoy a good flavoured coffee. I bought this thinking it would help with my sweet tooth and was disappointed with the overall flavor. It's falls short on the overall flavour of chocolate mixed with coffee. Although it smells delicious...