1-3 of 3
Folgers Reviews
Folgers Classic Roast Coffee

203 reviews
I've tried many brands of coffee before landing on folgers permanently. It tastes good, it picks me up, smells good. Its everything you can ask for in a cup


Folgers Mountain Roast Coffee

178 reviews
Cette mouture de café est très intéressante et ajoute du goût lorsqu'on a envie de changer un peu nos habitudes de café. Il est tout aussi savoureux que d'autre moutures. On goute chaque tasse et on n'est pas décu parce qu'il garde bien cette saveur en bouche.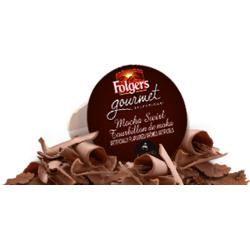 Folgers Mocha Swirl K-Cups

5 reviews
I am an avid coffee drinker and especially enjoy a good flavoured coffee. I bought this thinking it would help with my sweet tooth and was disappointed with the overall flavor. It's falls short on the overall flavour of chocolate mixed with coffee. Although it smells delicious...