1-3 of 3
Folgers Reviews
Folgers Classic Roast Coffee

143 reviews
Very delicious coffee and often on sale at the grocery store. I like the plastic container, I always find a a way to reuse it for organizing. Highly recomanded and affordable.


Folgers Mountain Roast Coffee

173 reviews
This coffee has a decent taste, but is by no means a premium brand. I pick it up to drink at work where we go through large quantities of coffee on regular basis.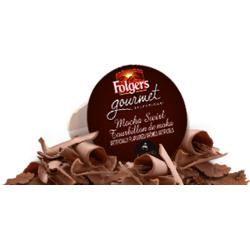 Folgers Mocha Swirl K-Cups

5 reviews
I am an avid coffee drinker and especially enjoy a good flavoured coffee. I bought this thinking it would help with my sweet tooth and was disappointed with the overall flavor. It's falls short on the overall flavour of chocolate mixed with coffee. Although it smells delicious...