1-3 of 3
Folgers Reviews
Folgers Classic Roast Coffee

154 reviews
This brand of coffee is the only coffee that I buy! The taste is consistently superior to all other brands that I've tried. Full body taste! Heavenly aroma!


Folgers Mountain Roast Coffee

174 reviews
Nothing like waking up to a pot of Folgers Mountain Roadt coffee brewing in the morning. Great start to the day. The aroma is awesome. I will definitely be purchasing this in the future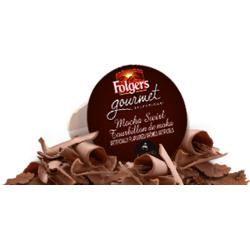 Folgers Mocha Swirl K-Cups

5 reviews
I am an avid coffee drinker and especially enjoy a good flavoured coffee. I bought this thinking it would help with my sweet tooth and was disappointed with the overall flavor. It's falls short on the overall flavour of chocolate mixed with coffee. Although it smells delicious...