Discover the rich and smooth flavours of McCafé®. We'll help you start your morning right with that first perfect sip and brighten your whole day with an assortment of delicious hot and cold beverages – including our smooth, creamy and cool Iced Frappés® and made-for-you Smoothies®.
See more here.
Facebook | Twitter | mcdonalds.ca/ca/en/menu/full_menu/mccafe.html
1-6 of 6
McCafé Reviews
McDonald's McCafe Fine Grind Coffee

294 reviews
Love McDonalds coffee, its so much cheeper than other restaurants and it tastes so nice? Always looking forward of getting a cuppa. My favourite is latte but i love to try new ones all the time like cold coffees in summer and festive ones over Christmas. Love it!


McDonald's Iced Coffee

158 reviews
This coffee is lovely when drank on a hot day. The quality isn't that great but it is refreshing and cold and provides you with an extra burst of caffeine,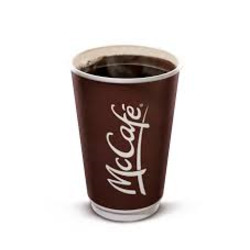 McCafe Coffee

118 reviews
I've had coffee in Italy and France and this is the best, most cost efficient substitution I have found. I drink this coffee everyday. I love McCafe coffee!


McDonald's Vanilla Chai Tea Frappe

63 reviews
This is my go to summer drink! It's got the classic vanilla flavour, with a punch of chai! It's so delicious, so be careful. They pack in the calories, but every once in awhile they're an amazing, cool, refreshing treat!


McDonald's Caramel Coffee Iced Frappe

21 reviews
I go to McDonald's for one of these Carmel frappe every time I have errands to run or pretty much any time I'm out and doing stuff around town i can't get enough of them..


McDonald's Pumpkin Spice Latte

3 reviews
Love, love, love! I am normally more of a plain coffee drinker but when McDonald's comes out with their Pumpkin Spice Latte I get nothing but that! Unfortunately it is almost at the end this year but until then I am in heaven! Worth the splurge!!!