Facebook | Twitter | motts.com
1-13 of 13
Mott's Reviews
This kind of mixes is so so good. I live the state of the mix. I would be Ble to try another mix just to look for more good drinks to taste. This drink is so good to drink and food feeling in the belly


A delicious mixer for a quick Mai Tai tropical treat. It is super sweet but not overpowering and blends well over ice or blended into a fruity grown up slushie. Easily accessible and affordable, too.


Our go to mix for any type of gathering or entertaining. Vey quick and easy just pour add ice and liquor and blend. My husband buys this one for almost every dinner party.


Comment se sentir une vrai cocktail girls jadore cette bouteile permets de faire de bon brink a la maison et en plus ses delicieux comme au resto ou au bar cocktail ete et de party recommande a tous


This is one must have for a busy pool party, although it's not the freshest, its still worth trying. MY favorite combination is adding a little bit of orange juice to the cocktail before shaking.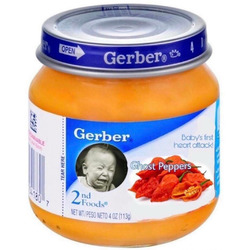 I've tried each motts Clamato mixed ceaser ie regular, horseradish and Spicy bean and I prefer the spicy over the other 3 products. If your in a lazy mood to enjoy a ceaser rather than prepping them yourself this would be my choice. You'll probably save money mixing the...


Mott's Clamato Pickled Bean

13 reviews
I don't order or make Caesar's but I wanted to try something new for the summer. I wouldn't buy this one again. First I didn't read the small print on the can before opening it and I was supposed to shake it. My main flaw was that I couldn't taste any alcohol at all. Zip...


Mott's Clamato Rimmer

4 reviews
i love this rimmer product its the best out there by far i use it all the time. although it is a bit expensive it is worth it i would buy again and recommend


This is a New Limited Edition flavour that I was recently introduced to. I hope that it sticks around for awhile as it makes for the perfect summer drink with its mild refreshing flavour.


Mott's Clamato Original

23 reviews
I am used to people using v8 in caesar's but clamato tastes so much better. Bought 3 containers already. Stocked up for long weekends or a regular weekend. Great for bbq


Mott's Clamato Lime

5 reviews
I did not like the lime taste and it made the ceasers taste bad...I will stick to the regular Motts from now on .It was hard to find but we found some at Safeway and probably will not be trying it again


Mott's Clamato Extra Spicy

7 reviews
I love caesars and this cocktail mix does the trick. I also love my drinks spicy so this gives me the perfect kick. This may get a bit salty so I sometimes add extra lime juice or water (or even vodka if you wish) to the glass but that's just my preference.


Mott's Clamato The Works

5 reviews
motts motts motts motts and motts always the best drink virgin ceaser or ceasers its self nothing compares to this magical drink in the summer time its the best