Tetley is a British beverage manufacturer, and the world's second largest manufacturer and distributor of tea. Tetley's manufacturing and distribution business is spread across 40 countries and sells over 60 branded tea bags.
46-49 of 49
Tetley Reviews
Tetley coarse blend

1 review
For the tea lovers this is a great tea to try out. I like my tea to be strong and the coarse blend has just the taste. With regular teas I have to leave the tea bag in the cup even while I am drinking it, but that was not the case with the coarse blend. Try it out... If you...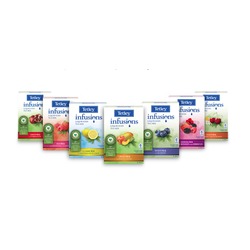 Tetley Infusions

3 reviews
So delish! Its great for a refreshment but I personally love it as a drink. Added with some vodka its a great low cal drink and quite refreshing.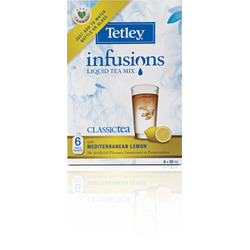 Really not my cup of tea. I didn't enjoy it one bit. It tasted like hot washing up liquid. I will not be purchasing this again and coming from a nation of tea lovers (uk) - that's not good!


This is the second of the Tetley infusions liquid iced tea mix I tried and they both tasted really bad. I like iced tea and I like Blueberries but this had a taste all it's own-BAD. Tetley Infusions comes in a box of six 30 ml sachets for $2.49 at walmart. Do not waste your...