Facebook | Twitter | americancrew.com
1-3 of 3
American Crew Reviews
AMERICAN CREW Fiber

483 reviews
I love this fibre hair product. It has a great smell that is not overwhelming. My hair stays styled all day and the fibre holds very well. This product does not make my hair shiny, it has almost a matte finish.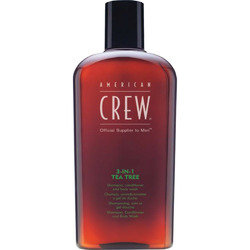 American Crew 3-in-1 Tea Tree

38 reviews
This product is awesome. Works perfectly and doesn't leave my hair greasy. Feels really nice and smells great, Would recommend this for all the guys out there.


American crew moulding clay

6 reviews
Love this product. it smooth and easy to apply. This product will not wear about through out your day. It will last. It is also east to clean out at the end of the day.