Facebook | Twitter | americancrew.com
1-3 of 3
American Crew Reviews
AMERICAN CREW Fiber

482 reviews
This stuff is pretty good I started using it a few years ago when I worked at a barber shop. It keeps my style how I want with an all day hold. Glad I found this brand.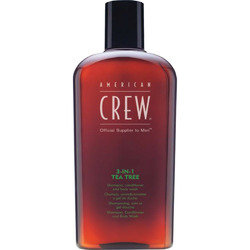 American Crew 3-in-1 Tea Tree

38 reviews
This product is awesome. Works perfectly and doesn't leave my hair greasy. Feels really nice and smells great, Would recommend this for all the guys out there.


American crew moulding clay

6 reviews
Love this product. it smooth and easy to apply. This product will not wear about through out your day. It will last. It is also east to clean out at the end of the day.