Facebook | Twitter | americancrew.com
1-3 of 3
American Crew Reviews
AMERICAN CREW Fiber

496 reviews
Being in the sales world you have to make yourself look presentable, I struggled for a long time to keep my hair looking good for a full 8 hour shift until my barber recommended this! I'll never go back!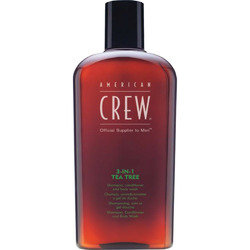 American Crew 3-in-1 Tea Tree

40 reviews
As far tea tree products are concerned, this is at the top of the list. I loved this product my dark blonde curly hair did great. The scent was awesome and was not overwhelming. I bought it from a local grocery store. I have and will continue to recommend this product.


American crew moulding clay

6 reviews
Love this product. it smooth and easy to apply. This product will not wear about through out your day. It will last. It is also east to clean out at the end of the day.