MiO is a first of its kind liquid water enhancer. Available in multiple flavours and three categories, MiO lets discerning consumers make drinks exactly as they like, so one can enjoy a customized beverage each and every time. MiO is calorie free, sugar-free, contains 0g of carbohydrates, and free of artificial flavours. For more information visit
www.makeitmio.com
Facebook | Twitter | makeitmio.com
1-2 of 2
MiO Reviews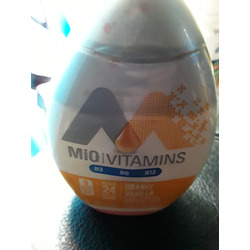 MiO Water Enhancer

22 reviews
Such a great way to add flavor to water without switching to juice or soda. I love that you can add as much or little as you want, depending on your intensity preferences. I also love adding it to soda water or club soda when I'm in the mood for bubbly.


mio water enhancers lemonade

4 reviews
Just like a freshly squeezed glass of lemonade! You can make it as strong or as weak as you want. I am totally addicted to this product.